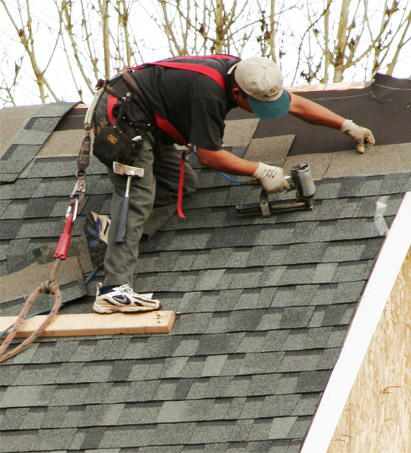 New Roofs and Roof Repairs in Vernon
Consult with us for advice on the latest roofing products with the best warranties. Considering the long term value and environmental benefit of a metal roof? We install metal roofs as well – they are highly durable and a great choice for accommodating heavy snow loads.
Vernon Roofing Inc. has had the same hardworking crew for many years, all family people, long term Vernon residents, who are proud to serve the local community. All of us strive to maintain the work ethic we are locally famous for. We are proud to say we receive many referrals for new projects from satisfied customers.
We stand behind our product.
Onsite estimates provided in a timely fashion
(typically within 24 hours)
We receive most of our work through referrals
We offer a dining certificate for any referral
We are one of the few Okanagan roofers who are IKO-Shield ProPlus Installers
Waterproofing, Waterproofing, Waterproofing!
Did you know we do waterproofing for basement foundations, boats & RV's, as well as for residential and commercial buildings? You name it – we can make it shed water, drain water or make it watertight!
Wondering how to make a flat roof waterproof? We install a wide range of products – from tar & gravel roofing to torch-on roofing systems. We are experts at installing TPO (thermoplastic polyolefin), a single-ply roofing membrane that covers the surface of the roof). TPO roofing is fully washable and a highly UV reflective roof system that has many environmental benefits.
We also can advise on making your roof more ecofriendly by adding systems that allow you to catch and re-use rainwater.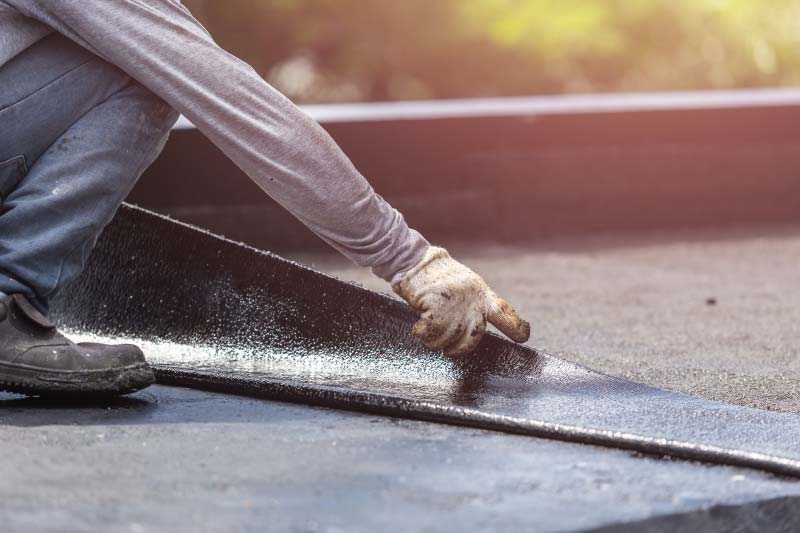 We also supply and Install Torch-on roofing products from Soprema & IKO.
We are IKO Shield ProPlus-Installers and this gives us the ability to offer the minimum 35-year Shingle Warranty.
Roof Condition Reports for Real Estate Evaluations
Shingle Repairs and Replacements
ROOF CONDITION REPORTS FOR INSURANCE CLAIMS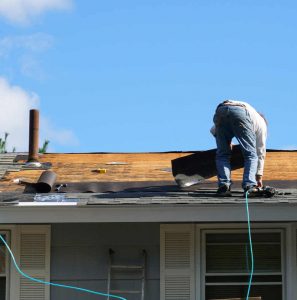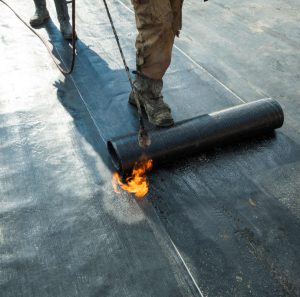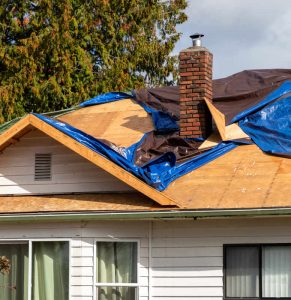 FAQ
We all need a good roof overhead! Knowing how to spot the potential signs that your roof may be degrading is an important aspect of home maintenance An outdated roof puts your home at risk of suffering devastating water damage costing thousands of dollars in repairs.
Here are some of the questions we get asked all the time when thinking about a new roof or roof repairs:
What is a sunken roof?
Should your roof appear to sink or buckle, contact a roofer immediately! This is a clear indicator of rot. Your support beams, studs and substrate provide structural integrity. If these become rotten, your roof's ability to protect your home from the elements and further water damage is severely compromised.
Should I worry about water spots indoors?
If you notice water stains or bowing in your ceiling this indicates water ingress and can be the result of a bad roof, a damaged air vent, vent pipe or shingle loss or breakdown. If large water spots appear on your ceilings or walls, call a roofer immediately to have them safely check the integrity of your roof.
Are moss and algae growth a sign I need a new roof?
Moss and algae can grow beneath a roof causing structural damage. This continued growth will lift the edges of the shingles and allow ingress of water resulting in "ice damming" during winter months.
What can I do about missing & cracked shingles?
Missing, broken or cracked shingles can often be as a result of high winds or other severe weather. While it is easy to replace one or two shingles, it is critical the overall roof be inspected. Your shingles ARE your roof's defense against water damage. It is essential to replace your roof if too many shingles are missing or you see cracked shingles throughout the area of your roof.
How long would an installation typically take? 
All roofing is weather-dependant.  We typically can remove and replace 1000 – 2000 square feet per day.  Your roof is covered overnight and never left exposed to the elements.
Do I get a warranty?
YES, we offer ALL manufacturer Warranties    We typically use an IKO shingle.  Vernon Roofing is a "Shield Pro Plus" installer.  We are trained and certified by the manufacturer to insure the proper application. As long as your installer holds this, the manufacturer will warranty the roof.  EVEN if the installer closes its business. As certified IKO Shield ProPlus-Installers, we offer the minimum 35-year Shingle Warranty.
Is there any charge for an estimate?
We do not charge for our estimates.
How long would a quote be valid for?
Your estimate is valid for 90 days from the date issued.
Do you carry valid insurance?
We can show you our Liability Insurance certificate and WCB coverage upon request.  This is an extremely important consideration when picking an installer.
Are there extras not included in your estimate? 
In the event that in the process of installation it is noted a sheet of plywood requires replacement or a skylight is cracked, these issues are brought to your attention immediately.  This would be discussed with you as a "contract addition".
Do you install gutters and soffits?
No. These installations are done by gutter installers and require a separate quotation from what we provide. Typically, any gutter changes/installation are done AFTER roof replacement.
Do you install skylights?
Yes, we replace existing skylights as well as cut in and install in new locations.
Is my roof properly vented?
We offer Ridge venting with your installation if desired.  Venting will be replaced to code and is part of your typical estimate.
Where can I go to see samples of shingles?
We do have small samples; however, it is best to view them at a supplier (i.e. home renovation box store, local hardware store) as they are installed on the outside of the building to show the true color in the elements.
Are metal roofs a good investment for the Okanagan?
Typically, the Okanagan does not have the heavy snow loads of Northern BC and a shingle roof is a less expensive approach.  We DO install metal roofs.
Do you clean up?
Once we have cleared your gutters and the refuse bin has been removed, an employee will "rake" the areas around the house with a large magnet to locate any errant nails.  All material is cleared away.
Will my garden be damaged?
We do our best to place the refuse bin in an area that will have the least impact on the ground below. We ARE on the roof and while rare, materials can come down off the roof.  We ask that you do your best to protect any areas that might be affected by this.  Leaning a sheet of plywood or "tenting" the plants can help.
Construction is messy, hot, and tends to be a bit noisy.  We do our BEST to mitigate any problems, but there will always be a small degree of inconvenience.  Your understanding and patience are appreciated.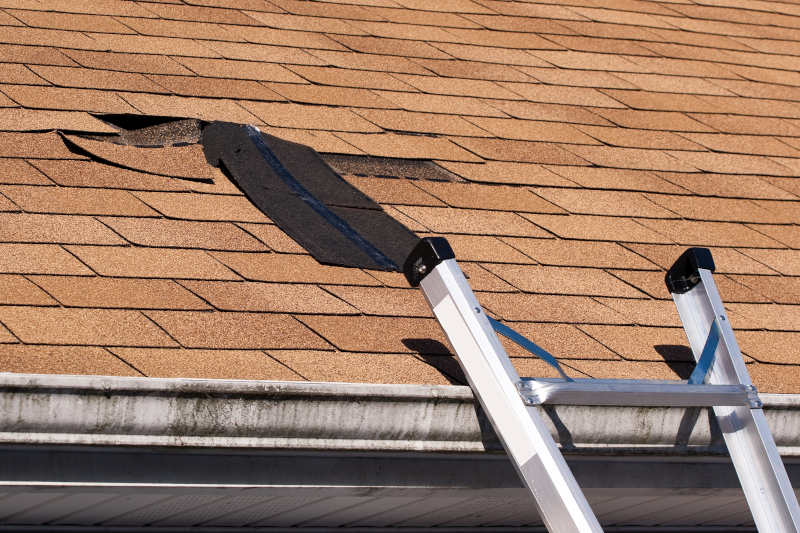 Roof Repairs in the North Okanagan
Our re-roofing and repair services for commercial and residential clients protect buildings from exposure from seasonal elements. As a team of artisan roofers, we can repair challenging architectural styles.
Ask us about Enviroshake – our new fiberglass cedar shake replacement.
Vernon Roofing Inc. supplies a full range of products from manufacturers.
Ask us about IKO, Soprema, Owens Corning, Certainteed, BP, Malarky and Pabco Shingles.
"If your roof needs urgent care, we will prioritize your repairs!"
Serving the North Okanagan, including Vernon, Armstrong, Lumby, Westside, La Casa, Sicamous, Falkland, Oyama